Remodel your home or business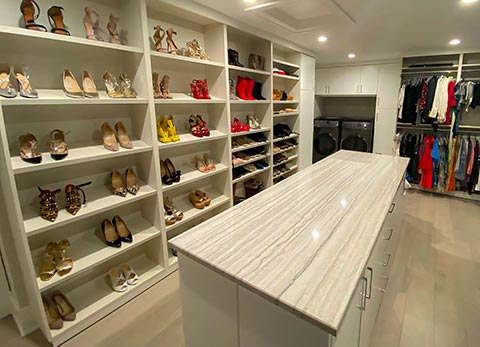 Create the Home
You've Been
Dreaming Of
Ulrich Builders LLC has been bringing professional and trusted remodeling services to South Jersey residents extending up and down Jersey shore points making dream home remakes a reality. We can make these high-traffic areas look great while improving their functionality. We can install new windows, doors and cabinets and handle cosmetic updates. Our contractors will work directly with you to develop the perfect design for any remodel project.

Our skilled team of professionals will manage any major remodeling project.
Kitchen Remodel - Create a kitchen any chef would be proud of.
Bathroom Remodel - Make your bathroom a space to relax and unwind.
Basement Remodel - Expand your living space and add the room you need.
Outdoor Pavilions - Reach your outer potential with a perfected lounging area to relax in.
Decks & Patios - Redesign your deck or patio to gain a fresh and revitalized living space.
Game Rooms - Repurpose any room or addition into a man-cave or she-shed to entertain your most extravagant guests.
Ulrich Builders contractors will build decks, additions and pool houses, as well as the more common remodels like kitchens, bathrooms and basements. Contact us today to start planning your next remodeling project.
Ulrich Builders LLC provides experienced professional craftsmen and builders with over 25 years of construction experience serving South New Jersey businesses and residential homeowners.
Remodel any room or add onto your home with the help from the Ulrich Builders' team of professional craftsmen and builders. Get that new kitchen or bathroom you been waiting for.
Ulrich Builders roofing professionals bring over 25 years of construction experience providing crafted skillsets to handle any size and type of roofing project. Let us assess your roofing situations and needs.
It is important to have a trusted team of siding installers on your project. Replacing siding at some point in a home's lifespan will provide lasting protection and a fresh new look that will modernize your home.
Ulrich Builders' trusted professional metal framing & drywall installers deliver consistent and outstanding professionalism with unparalleled quality in the industry.
Ulrich Builders and Old School Millwork LLC have what it takes to accommodate any home or business project. Design & build custom cabinets, custom bookshelves, custom window trim, custom staircases, and so much more.